12V 200Ah Lithium ATV& UTV Battery, Specification electric 3-wheelmoter battery, Cycle Life>3500,2215Wh Energy, LiFePO4 Lithium-ion battery Pack
· ATV&UTV Lithium Battery
· 12 volt lithium-ion battery
· Nominal Capacity: 200Ah
· Nominal Energy: 2215Wh
· Cycle Life@EOL=70%: >3500
· Case Material: ABS
· Fast Charging
· No Maintenance/No Watering
· Cell type / Chemistry: Lithium – LiFePO4
Description
PRODUCT SPECIFICATIONS
---
ATV&UTV BATTERY SPECIFICATIONS
· Nominal Voltage: 12.8V
· Voltage Range: 10~14.6V
· Nominal Capacity: 200Ah
· Nominal Energy: 2215Wh
· Cycle Life@EOL=70%: >3500
· Internal Resistance (25℃,50%SOC): <5mΩ
· Idle Mode: ≤100μA
CHARGE SPECIFICATIONS
Continues Charge Current@25℃: 52.5A
Maximum Charge Current@10S,25℃: 105A
DISCHARGE SPECIFICATIONS
Continues Discharge Current@25℃: 105A
Maximum Discharge Current @10S,25℃: 210A
TEMPERATURE SPECIFICATIONS
Charge Temperature Range: 0~50℃
Disharge Temperature Range: -20~50℃
Storage Temperature Range: -20~50℃
COMPLIANCE SPECIFICATIONS
Certifications: IEC62619/ UL1642
Shipping Classification: UN38.3
MECHANICAL & PHYSICAL SPECIFICATIONS
Dimensions(L x W x H): customized
Weight: Customized
Terminal Type: M8
Terminal Torque: 10N-m
Battery Type: LFP
Case Material: ABS
BMS PROTECTION SPECIFICATIONS
Over Current Charge Protection: 100±5A
Over Current Discharge Protection: 250±5A
Short Circuit Current Protection: >1926A
Cell Over Voltage Charge Protection: 3650mV
Cell Over Voltage Charge: 3550mV
Cell Low Voltage Discharge Protection: 2500mV
Cell Low Voltage Discharge: 3200mV
Charge Temperature Protection: 65±2℃
Charge Temperature: 55±2℃
Discharge Temperature Protection: 69±2℃
Discharge Temperature: 55±2℃
---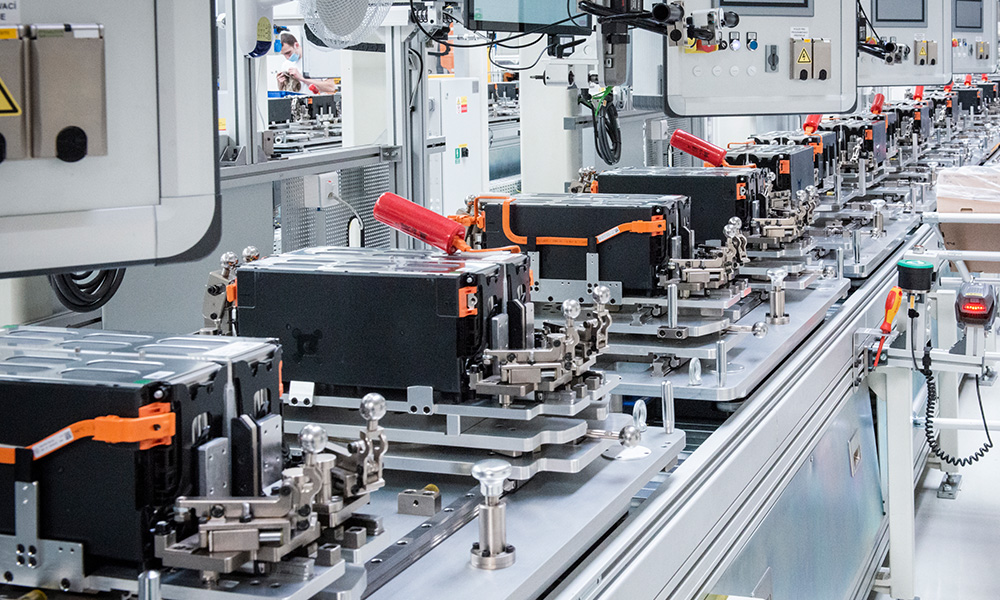 Huizhou JB BATTERY Technology Limited is a professional manufacturer engaged in R&D and manufacturing of LiFePO4 Battery, NCM Lithium battery and Polymer lithium battery, Widely applied in lithium-ion battery for Low-speed electric vehicles, such as golf cart battery, electric vehicle(EV) battery, all terrain vehicle(ATV) battery, utility vehicle(UTV) battery, recreational vehicle(RV) battery, electric 3 wheel scooter battery.
Our R&D technical team come from China top 3 lithium battery companies, with over 15 years experience. We not only could provide standard battery solutions, also customized battery solutions
Adhering to a high-quality development strategy, JB BATTERY continues to focus on high-end lithium battery technology and products, owns core technologies of lithium batteries and energy storage system.
There are several energy solutions available when choosing an electric golf cart. In recent years, lithium-ion batteries have become an increasingly popular power source. Lithium-ion batteries deliver maximum power all the time, regardless of how much charge is left, unlike lead- acid batteries where less charge affects speed and lifting capacity. JB BATTERY has assembled thousands of lithium-ion batteries which power our lift trucks throughout global market, providing businesses with a high-quality and safe way to power their material handling equipment.
As a new energy and high-tech corporation, JB BATTERY will further increase its investment on R&D and keep providing better technical solution to meet increasing demand of customers.
JB BATTERY offer the high performance Lithium-ion battery, LiFePO4 golf cart battery is designed to replace lead-acid battery. If you want to upgrade your Lead-Acid power golf carts, or you're a golf cart manufacturer, as a reliable supplier, please contact us, we will offer the best lithium-ion batteries for your golf carts. We will be able to bring lasting support to your career development.
As a lithium battery specialist, JB BATTERY has a comprehensive product portfolio, including:
12 volt lithium-ion battery,
24 volt lithium-ion battery,
36 volt lithium-ion battery,
48 volt lithium-ion battery,
60 volt lithium-ion battery,
72 volt lithium-ion battery,
for golf carts, EVs, ATVs, UTVs, RVs, scooters power supply.
At JB BATTERY, we offer customized golf cart battery services for your golf carts. You can customize the voltage, capacity, case material, case size, case shape, charge method, case color, display, battery cell type, waterproof protection.